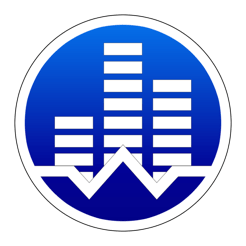 White Noise
computer
macOS >= macOS 10.14 or later
Support Big Sur
Non Silicon M1
Size:


62.41 MB

Version:


7.4.0

Category:


Health & Fitness
Overview

Find out why millions are sleeping better with White Noise. Features 50 HD ambient sounds of the environment with access to download thousands more sounds for free.
White Noise includes 50 HD stereo ambient sounds of the environment to help you relax and sleep better at night. Are you in a hotel and miss the familiar sound of your fan or air conditioner? Flying on a plane and just want to nap? Includes high quality looping noises such as ocean waves crashing, heavy rain pouring, and flowing stream water.
Relax. Sleep better. Feel better.
Air Conditioner, Airplane Travel, Amazon Jungle, Babbling Brook, Bathroom Fan, Beach Waves Crashing, Blowing Wind, Blue Noise, Boat Swaying in Water, Box Fan, Brown Noise, Camp Fire, Cars Driving, Cat Purring, Chimes Chiming, City Streets, Clothes Dryer, Crickets Chirping, Crowded Room, Dishwasher Rinsing, Evening Lake, Extreme Rain Pouring, Frogs at Night, Gentle Waterfall, Grandfather Clock, Gray Noise, Hair Dryer Blowing, Heartbeat, Heavy Rain Pouring, Light Rain Pouring, Ocean Waves Crashing, Oscillating Fan, Pink Noise, Rain on Car Roof, Rain on Lake, Rain on Metal Roof, Rain on Tent, Rain Storm, Running Shower, Running Water, Singing Birds, Stream Water Flowing, Thunder Storm, Tibetan Singing Bowl, Train Ride, Vacuum Cleaner, Violet Noise, Water Dripping, Water Sprinkler, White Noise
White Noise is available for also available for all iOS devices including iPhone, iPod touch, and iPad. Click the Web menu to find out more details!
Visit our website at http://www.tmsoft.com/white-noise/
Support and FAQ info at http://www.tmsoft.com/white-noise/support/
Download new sounds at http://whitenoisemarket.com/
White Noise was first created for the original iPhone in 2008 by TMSOFT and has been continuously updated with new features. Join us on Facebook and Twitter and let us know how we can improve.
Like us on Facebook at https://www.facebook.com/WhiteNoiseApp
Follow us on twitter at https://twitter.com/whitenoiseapp
Thanks for using White Noise by TMSOFT!
Previous Versions