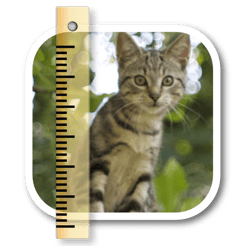 SizeMyPics
computer
macOS >= OS X 10.10 or later, 64-bit processor
Support Big Sur
Non Silicon M1
Size:


16.96 MB

Version:


1.7.0

Category:


Photography Video
Overview

SizeMyPics can support you in converting a lot of pictures to another format and size in a convenience way. Read all about the features SizeMyPics has to offer and how it can make your work easier.
SizeMyPics accepts most common image-formats as input, like jpg, gif, png, tif etc.. If you can open your images in Finder using Quicklook and open them in the Preview application, SizeMyPics can convert these files normally.
SizeMyPics offers two options to add files to the file-field:
Also, you can add folders filled with image-files to SizeMyPics. SizeMyPics will check these folders automatically and will add any valid image-file to the file-field. Also, SizeMyPics can read in subfolders of added folders. Prior doing so, you'll be asked if you really want to do this.
Following output-formats are supported:
Additionally several compression-types for JPG-files are available. Next to a selection of predefined values, an option to set an individual percentage value is also available.
Several different options to recalculate image-dimensions are available:
You can add a watermark to your images. When you add a watermark-image, you can determine the position, size and placement of the watermark-image. When adding a watermark-text, you can set position, font-style, -size and -color of your watermark-text.
For numbering, SizeMyPics offers an option with a set of styles to add preceding 0.
SizeMyPics also offers an option to just rename the selected files without doing any conversion or resizing.
Four different options to adjust the save-destination are available:
All made settings can be saved for later using, so the same settings are available over and over again with just one click. Therefore settings for all of your image-projects are at hand, always.
Previous Versions