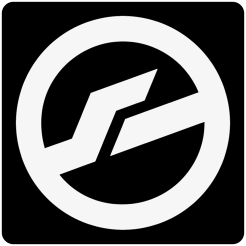 Native Instruments Kontakt
computer
macOS >= OS 10.12 Sierra – macOS 11 Big Sur
Support Big Sur
Non Silicon M1
Size:


914.4 MB

Version:


6.7.0

Category:


Sounds
Overview

Once again, NATIVE INSTRUMENTS raises the bar with KONTAKT 6— the latest version of the industry-leading sampler. KONTAKT 6 takes a bold leap forward with 37 new filters, four new on-board studio effects, updated time-stretching, a new instrument bus system and more. As you will see from the new STUDIO DRUMMER, for example, it's a deep-rooted update to the KONTAKT platform, allowing us — and you — to create even better instruments and more powerful, expressive sounds.
With KONTAKT 6, you can sound like a snare drum, a symphony orchestra, or anything in between, from a universe of sampled instruments. It's a simple sampler when you want it to be, and a deep sonic scripting laboratory when you need something more. The next generation of the world's favorite sampling platform gives you new instruments and new features under the hood – so you can layer, link, stretch, and shape your sounds any way you can imagine.
Over two decades, KONTAKT has become a highly-developed engine for creating and playing sampled instruments. KONTAKT 6 offers more for players and builders alike:
KONTAKT 6 introduces the KONTAKT Play Series: New twists on sought-after sounds. Each places powerful, creative processing chains into a simple, intuitive interface. These hybrid instruments combine wavetable synthesis with creatively sampled content, allowing dynamic live blending and sound sculpting.
The instruments all feature eight carefully assigned macro controls, corresponding to the eight rotary encoders on our KOMPLETE KONTROL and MASCHINE hardware. These controls are mapped to numerous shared parameters behind the scenes, so you can change a sound dramatically with a single twist of a macro knob.
A powerful instrument featuring legendary analog and digital synths of the 1970s, 1980s, and 1990s.
A rich hybrid instrument that takes live instrumentation from across the world and combines it with digital synthesis.
A modern and creative twist on acoustic piano, classic electric piano, synth, and analog keys – ideal for all contemporary styles.
KONTAKT is a host for hundreds of highly realistic and detailed sampled instruments. And because it's the most widely-used host platform, you've probably already heard KONTAKT – on chart-topping pop and club smashes, hit TV shows, and blockbuster movies.
As well as our own KONTAKT instruments, there are currently around 600 licensed instruments from other manufacturers that run in KONTAKT, plus thousands more so-called 'indie' instruments. This diverse ecosystem means that KONTAKT 6 is your access point to the industry's biggest collection of playable sampled sound.
6.5.0 – 2020-01-27 New KSP bindings, resolve missing content across all instances, macOS Big Sur compatibility
FIXED Kontakt is now Mac OS Big Sur compatible CHANGED Minimum supported macOS version is now 10.13 FIXED UI Scaling issue on Cubase, Ableton and Studio One on Windows FIXED Kontakt was not releasing memory correctly FIXED Manually typing BPM in the Wave Editor Grid section did not work FIXED Selecting groups with the arrow keys in the Group Editor did not work FIXED Sample playback could glitch under certain conditions when set to High or Perfect modes FIXED The Main FX strip was not correctly recalling values from snapshots FIXED The Main FX strip was not correctly recalling host automation assignments FIXED Manipulating the convolution volume envelope in the Main Effects strip would cause Kontakt to crash FIXED Supercharger GT menus were not correctly returning engine parameter values IMPROVED Missing content across all Kontakt instances can now be resolved from a single dialog FIXED Under certain conditions some libraries (Kinetic Treats, Kinetic Toys) would not fully resolve missing content ADDED KSP New bindings for modulation parameters ($ENGINE_PAR_ENV_AHD, $ENGINE_PAR_ENV_DBD_EASY, $ENGINE_PAR_LFO_NORMALIZE, $ENGINE_PAR_ENVF_ATTACK, $ENGINE_PAR_ENVF_RELEASE, $ENGINE_PAR_ENVF_GAIN_BOOST, $ENGINE_PAR_ENVF_ADAPTION) ADDED KSP New bindings for effect parameters ($ENGINE_PAR_SCOMP_LINK, $ENGINE_PAR_COMP_LINK, $ENGINE_PAR_COMP_TYPE, $ENGINE_PAR_IRC_REVERSE,$NI_COMP_TYPE_PRO, $ENGINE_PAR_STEREO_PSEUDO, $ENGINE_PAR_IRC_ER_LR_BOUNDARY,$ENGINE_PAR_POST_FX_SLOT) IMPROVED KSP Number of maximum declared controls of each type increased from 512 to 999 (except for ui_file_selector) ADDED KSP New constant $NI_KONTAKT_IS_HEADLESS returns true if running in Maschine+ ADDED KSP New function get_event_mark() to match the existing set_event_mark(), checks if a bit-mark is set or not for a specific event ADDED KSP Picture not found now returns a script warning FIXED Boundary pushing of low and high note or velocity fade was inconsistent ADDED Additional factory KSP multi scripts FIXED Collection of minor cosmetic GUI fixes
Creator Tools 1.3.0 – 2021-01-26 MIR findLoop function, GUI Designer Template Project, Apply KSP script from Instrument Editor.
CHANGED Minimum supported macOS version is now 10.13 ADDED The group source mode can now be set via Lua IMPROVED The group source mode now defaults to DFD when pushed via Lua ADDED The KSP script can now be pushed and pulled via Lua ADDED New MIR Lua function findLoop ADDED Hide value checkbox is now available in the Table UI widget parameters ADDED A new GUI Designer template project ADDED MIDI Export area number can now be set for labels in the GUI designer IMPROVED Factory fonts now show the corresponding KSP number in the GUI Designer FIXED XY Pad was missing the background picture property in the GUI Designer FIXED When copy and pasting GUI widgets the pasted names would not remain case sensitive FIXED Variable names starting with numbers are now allowed FIXED Num Enter key now behaves the same as the return key FIXED Wavetable widget now shows the correct icon FIXED Window size and state were not recalled correctly on Windows FIXED In certain cases options would be incorrectly greyed out when right clicking a GUI designer widget FIXED Clicking anywhere in the GUI designer would register as a file change
Tested, working on macOS Catalina
Previous Versions

| Version | Download |
| --- | --- |
| 6.5.0 | |
| 6.6.0 | |
| 6.6.1 | |
| 6.7.0 | |