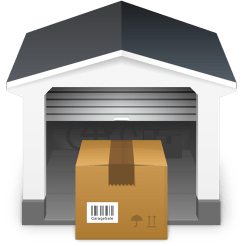 GarageSale
computer
macOS >= OS X 10.12 or later
Support Big Sur
Non Silicon M1
Size:


46.84 MB

Version:


8.3.4

Category:


Productivity
Overview

GarageSale 7 is re-engineered from the ground up using newest macOS technologies and comes with support for the latest eBay options. We re-designed the whole interface to provide you with a new, improved user experience and better performance.
Upgrade to GarageSale 7 to benefit from many new features and improvements, including a new database engine, which deals better with large amounts of data and allows us to adapt to eBay changes more quickly.
GarageSale's main goal is to provide you with everything that you need to create and start attractive eBay listings – with ease.
GarageSale tracks the state of your listings and orders. It shows all information about your listing, like current bid, watchers, sold item, listing fees and everything else.
GarageSale's Orders sections keeps tracks of incoming orders. It shows information about the order status, purchased items and provides you with all buyer details that you need to process the order and to ship your items.
Our free listing designs offer an easy way to make your listings vastly more attractive. GarageSale comes with 150 customizable listing designs for you to choose from.
If you need to modify a listing after starting it, you can do this easily from within GarageSale.
Easily add images to your listings and refine them directly in GarageSale.
The quality and number of your images is crucial for the success of your listing. Store up to twenty images per listings with a size of up to 1200px(!) free of charge on our servers.
Let GarageSale upload as many images as you like to your web server via FTP or WebDAV without paying image hosting fees to eBay.
Whenever GarageSale detects a problem or receives an error from the eBay system, the affected option will be marked in GarageSale's Inspector and Preview mode.
You can define inventory products and assign them title, pricing information, images, quantity, SKU and barcode (EAN/UPC).
It's crucial to your business success to keep track of your eBay income and expenses. Use the Report Generator to stay in control of your business.
All your important account information at a glance. In addition you can contact buyers using eBay's messaging system and keep track of your PayPal transactions.
GarageSale supports eBay's own (paid) scheduler option but also offers its own graphical scheduler.
GarageSale fully supports eBay stores. Just download your store categories in the "Accounts" preferences panel and you're ready to go.
GarageSale supports eBay's variation feature. You can list several variations of your items, for instance shoes in different sizes or t-shirts in different colors, in a single listing.
Controls in Inspector apply to all selected items: Changing any control in GarageSale's inspector changes that value (e.g. duration, starting price, shipping info) for all selected listings, making batch changes to your lsitings a lot easier.
Previous Versions