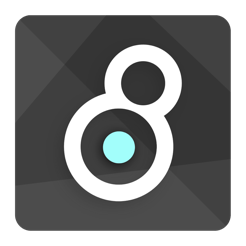 Cycling 74 Max
computer
macOS >= OS X 10.11.6 or later, Intel® Core™2 Duo processor. Intel® Core™ i5 processor or faster recommended, 4 GB RAM (8 GB or more recommended).
Support Big Sur
Non Silicon M1
Size:


594.5 MB

Version:


8.1.10

Category:


Music
Overview

Max is a visual programming language for the specialized needs of artists, educators, and researchers working with audio, visual media, and physical computing.
With MC, objects and patch cords contain multiple audio channels. MC will transform how you imagine sound design, effects processing, and mixing. It might be the closest thing to a mind-expanding drug Max has ever had.
For Max 8, we profiled real-world, messy patches to discover what we could optimize. You'll notice the difference the moment you launch the application.
Previous Versions