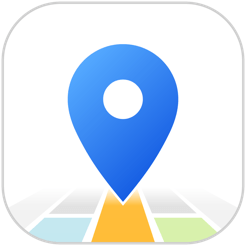 AnyGo
computer
macOS >= OS X 10.10 or later 64bit
Support Big Sur
Non Silicon M1
Size:


28.24 MB

Version:


5.5.1

Category:


Utilities
Overview

Easily Simulate the GPS Location on Your iPhone/iPad.
AnyGo enables you to teleport the GPS location of your iPhone to any destination you choose in the world in just 1 click! Simply enter an address or the specific coordinates of your desired location.
With AnyGo, you can simulate natural GPS movement by creating 2-position or multi-position routes on a map, with the options to customize speed from 3.6km/h to 100km/h, pause and continue. This is beneficial if you want to play GPS-related games from the comfort of your home without moving around or for accessing services provided outside of your region.
Previous Versions

| Version | Download |
| --- | --- |
| 2.0.1 | |
| 2.1.0 | |
| 2.1.1 | |
| 3.0.1 | |
| 3.0.2 | |
| 3.1.0 | |
| 4.0.0 | |
| 4.0.1 | |
| 4.5.0 | |
| 4.5.1 | |
| 5.0.0 | |
| 5.0.1 | |
| 5.0.2 | |
| 5.1.0 | |
| 5.1.5 | |
| 5.2.0 | |
| 5.2.1 | |
| 5.2.5 | |
| 5.5.0 | |
| 5.5.1 | |