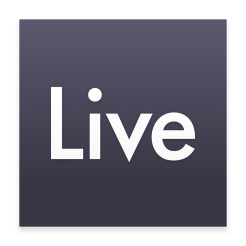 Ableton Live 11 Suite
computer
macOS >= OS X 10.11.6 or later Intel Core2 Duo processor. Intel Core i5 processor or faster recommended. 4 GB RAM (8 GB or more recommended)
Support Big Sur
Non Silicon M1
Size:


5.98 GB

Version:


11.1.1

Category:


Sounds
Overview

Create bolder sounds with Live's new devices. Stay in the flow with a multitude of workflow improvements. Do even more away from the computer with Push. Build your sound with a curated library. And get the unlimited potential of Max for Live, seamlessly built in.
Meet Wavetable, Echo, Drum Buss and Pedal: new devices that mean colorful new sounds are possible with Live's instruments and effects.
Immediately playable, infinitely capable, Wavetable is a new synthesizer built by Ableton. Shape, stretch and morph sounds using wavetables derived from analog synths, and a range of other instruments and sounds. Start sculpting sounds right away—even without a deep knowledge of synthesis—or explore its rich palette and potential through an intuitive interface.
Echo brings together the sound of classic analog and digital hardware delays in a single device—your new go-to delay. Drive and shape sounds with its analog-modeled filters, turn up the noise and wobble for vintage imperfections, or add modulation and reverb to create diffuse soundscapes, wailing feedback and more.
Drum Buss is a one-stop workstation for drums, capable of adding subtle character or bending and breaking drums to your will. Add warmth and distortion with drive and crunch, take control of dynamics with compression and transient shaping, dial in and tune boom and control bass decay with the dedicated low end section.
With separate circuit-level models of overdrive, distortion and fuzz guitar pedals, Pedal brings the character of analog stomp boxes to Live. The effect goes all the way from subtle to reckless—it excels at warming up vocals and other instruments, driving synth sounds or completely smashing drums. And of course, it sounds great with guitars.
Meet Wavetable, Echo, Drum Buss and Pedal: new devices that mean colorful new sounds are possible with Live's instruments and effects.
You'll find improvements to Live that help you stay in the flow at every stage of your creative process, whether you're getting ideas down, organizing your setup or editing the details of your music.
Live 10 brings new functionality and new high-res visualizations to Push. Now you'll spend even less time with the computer—whether you're composing ideas, editing MIDI or shaping and mixing sounds.
With new collections of Packs, Live 10 has more sounds that are ready for finished music, right out of the box. They're set up for tweaking to your needs or taking in different directions. Plus the library has been reorganized to make it easier to find what you're looking for.
Max technology is now fully integrated into Live 10 Suite. No additional download or set up is required to create with and customize Max For Live devices. They just work. Plus new devices and capabilities bring more possibilities for musicians and device developers.
Live now supports macOS Catalina (10.15).
Previous Versions

| Version | Download |
| --- | --- |
| 11.0 | |
| 11.0.1 | |
| 11.0.2 | |
| 11.0.5 | |
| 11.0.10 | |
| 11.0.11 | |
| 11.0.12 | |
| 11.1.1 | |