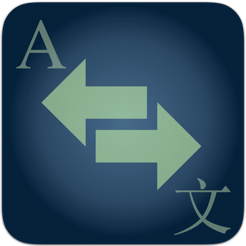 TranslateMe for Safari
computer
macOS >= OS X 10.13 or later, 64-bit processor
Support Big Sur
Non Silicon M1
Size:


13.35 MB

Version:


3.5.3

Category:


Reference
Overview

Read the entire web! Translate entire webpages or just the snippets you need in the Safari web browser. Great for learning languages, reading foreign news, doing research, and much more! Uses multiple translation services. Supports Dark Mode.
••• Setup & Install ••• To enabled the TranslateMe extension in Safari: After downloading, open the TranslateMe app to load the extension, then go to Safari > Preferences > Extensions and tick the box next to TranslateMe to enable it. Open tabs may need to be reloaded.
To modify settings: Open the TranslateMe app, then click the "Open Settings" button. Or hold Option key while clicking the TranslateMe toolbar button in Safari.
••• How To Use ••• Engage TranslateMe via toolbar button, contextual menu, or keyboard shortcut.
To translate text snippets: Hold Option key while selecting text. Or select the text and then right-click, use the toolbar button, or double-click the Option key.
The toolbar button indicates the current mode and allows quick access to full page or snippet translation. Hold Option/Alt key while clicking the toolbar button to open Quick Settings.
Keyboard shortcut Command-Option-T will toggle TranslateMe just like the toolbar button does.
After download, open the TranslateMe app for more instructions.
••• Languages supported for translation ••• Abkhazian, Afar, Afrikaans, Akan, Albanian, Amharic, Arabic, Aragonese, Armenian, Assamese, Avaric, Avestan, Aymara, Azerbaijani, Bambara, Bashkir, Basque, Belarusian, Bengali, Bangla, Bihari languages, Bislama, Bosnian, Breton, Bulgarian, Burmese, Cantonese (Traditional), Catalan, Cebuano, Central Khmer, Chamorro, Chechen, Chichewa, Chinese (Simplified), Chinese (Traditional), Church Slavic, Chuvash, Cornish, Corsican, Cree, Croatian, Czech, Danish, Divehi, Dutch, Dzongkha, English, Esperanto, Estonian, Ewe, Faroese, Fijian, Filipino, Finnish, French, Fulah, Gaelic, Galician, Ganda, Georgian, German, Greek (Modern), Guaraní, Gujarati, Haitian, Hausa, Hawaiian, Hebrew, Herero, Hindi, Hiri Motu, Hmong Daw, Hmong, Hungarian, Icelandic, Ido, Igbo, Indonesian, Interlingua, Interlingue, Inuktitut, Inupiaq, Irish, Italian, Japanese, Javanese, Kalaallisut, Kannada, Kanuri, Kashmiri, Kazakh, Kikuyu, Kinyarwanda, Kirghiz, Komi, Kongo, Korean, Kuanyama, Kurdish, Lao, Latin, Latvian, Limburgan, Lingala, Lithuanian, Luba-Katanga, Luxembourgish, Macedonian, Malagasy, Malay, Malayalam, Maltese, Manx, Maori, Marathi, Marshallese, Mongolian, Nauru, Navajo, Ndonga, Nepali, North Ndebele, Northern Sami, Norwegian Bokmål, Norwegian Nynorsk, Norwegian, Occitan, Ojibwa, Oriya, Oromo, Ossetian, Pali, Panjabi, Pashto, Persian, Polish, Portuguese, Portuguese (Portugal), Portuguese (Brazil), Quechua, Querétaro Otomi, Romanian, Romansh, Rundi, Russian, Samoan, Sango, Sanskrit, Sardinian, Serbian (Cyrillic), Serbian (Latin), Serbian, Shona, Sichuan Yi, Sindarin (Elvish), Sindhi, Sinhala, Slovak, Slovenian, Somali, South Ndebele, Southern Sotho, Spanish, Sundanese, Swahili, Swati, Swedish, Tagalog, Tahitian, Tajik, Tamil, Tatar, Telugu, Thai, Tibetan, Tigrinya, Tonga (Tonga Islands), Tsonga, Tswana, Turkish, Turkmen, Twi, Uighur, Ukrainian, Urdu, Uzbek, Venda, Vietnamese, Volapük, Walloon, Welsh, Western Frisian, Wolof, Xhosa, Yiddish, Yoruba, Yucatec Maya, Zhuang, Zulu
* Language availability subject to change.
Previous Versions