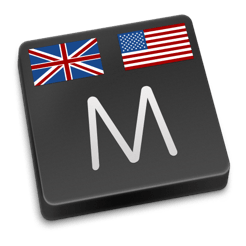 Mavis Beacon Teaches Typing International Ultimate Edition
computer
macOS >= macOS 10.12.6 or later, including macOS 12 Monterey
Support Big Sur
Non Silicon M1
Size:


546.8 MB

Version:


2.1.0

Category:


Education
Overview

Mavis Beacon Teaches Typing – International Ultimate macOS Edition – Whether you have a British keyboard or prefer British spellings, Software MacKiev's International Edition of the world's most popular typing tutor, Mavis Beacon Teaches Typing is the right choice. Mavis Beacon provides dynamic personal instruction, placing you in lessons based on your current skill level and adjusting your path as your typing improves.
New in the Ultimate Mac Edition, optional lessons are included for the Dvorak keyboard, used by the world's fastest typists. Never miss practice again with automatic iCal® reminders. New practice options include typing RSS news feeds, iTunes song lyrics, and the full text of classic novels.
Keep your finger on the pulse while you practice your typing with four times as many up-to-the minute news feeds as before. Type today's weather forecast from The Weather Channel, the latest science report from NASA, or the top news stories from BBC News — you'll be a smarter and wiser typist for it!
We've added the full text of even more classic novels to keep you engrossed as you type — from Around the World in Eighty Days to Moby Dick. Bookmarks are placed automatically as you pause or stop the lesson, so you can always find your place right away.
With seventeen gorgeous typing games, including the new Ragtime Rhythm, this Mavis Beacon has more games than ever before.
Practice typing the lyrics from your favorite music while you listen to the same songs in your iTunes® playlists!
We think August Dvorak would be mighty pleased that the keyboard he introduced in 1936 would be used by the world's fastest typists. Now you can try out the Dvorak keyboard too – as an option to the traditional QWERTY keyboard in this new edition.
The world's number one typing instructor comes alive in this new edition when she speaks to you as an avatar during your typing lessons.
Now you can easily set up automatic reminders in iCal to make sure you get in the practice time you need – up to three times a day!
Create an animal or a fantasy creature in the Creature Lab Game, then export it as a QuickTime movie to post on the Web or send to a friend. Typing practice was never this much fun!
Measure your typing speed in any application with this new floating menu bar utility.
Mavis Beacon tracks your progress step by step and points out the keys you need to concentrate on. And when you pass a major typing milestone you can print out a certificate from the Mavis Beacon Institute.
Previous Versions